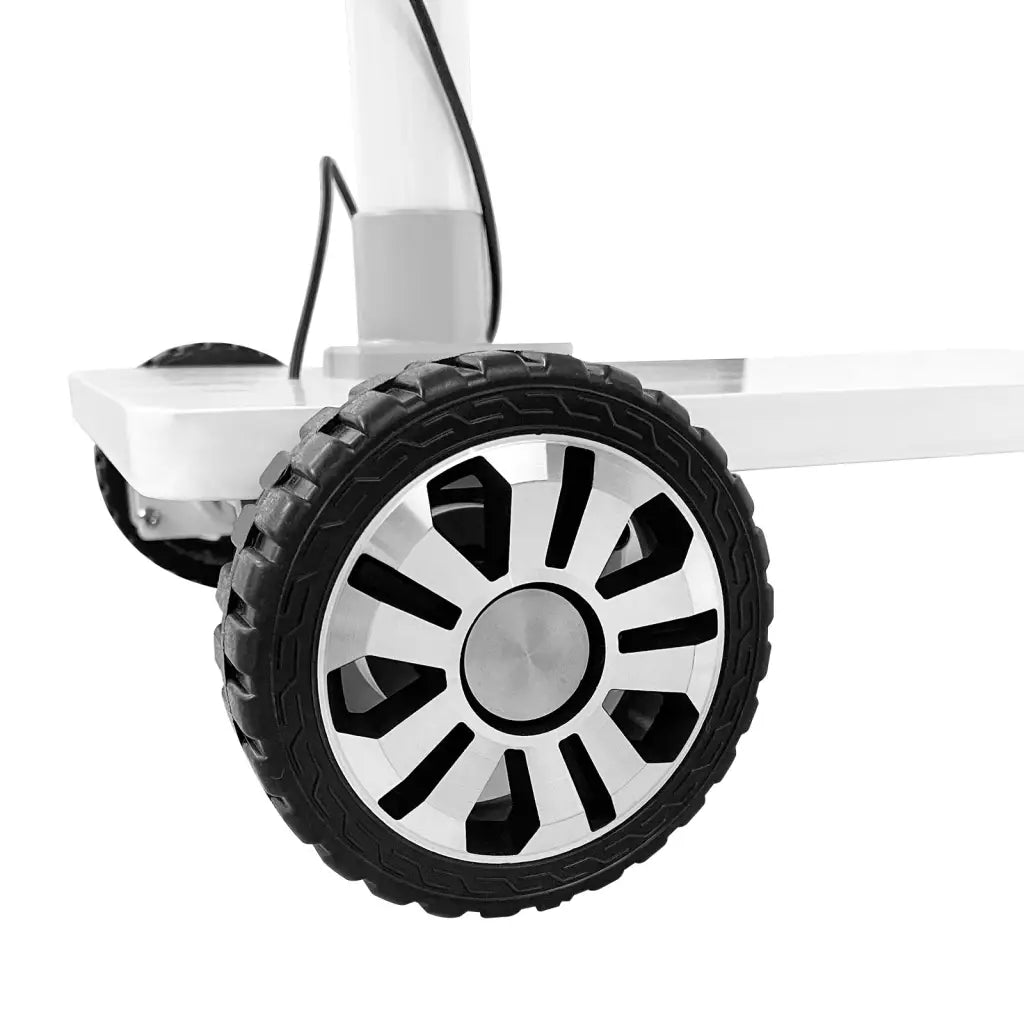 Zii ROBOT
FurniBOT-T2 Robotic Overbed & Side Table, Controllable by Smart Phone (Patent Pending)
Regular price
$499.00 USD
Sale price
$499.00 USD
Regular price
This new mobile overbed & side table provides you mobility options when you are home or in the office.  You can use your smartphone to remotely move the table to a desired location, without getting up from your chair, sofa or bed.  The robotic table is suitable for young adults in a fashioned lifestyle as well as for people of aging and disability.   
2 motor driven wheels and 2 casters provide both mobility and stability. The table is manually pushable when the battery is out of power. 
Android or IOS App can be conveniently downloaded for the motor system control.
Camera can be installed anywhere per your liking. Users can control and guide the robotic table remotely by just watching the live stream video sent by the camera via WiFi.
The height of the table can be easily adjusted.
The rolling upper platform can place and hold a laptop or a book. Users can adjust and fix the rolling angle.

The base platform provides space for your PC, books, foods, drinks and other items.

A USB port is provided for charging your mobile devices.