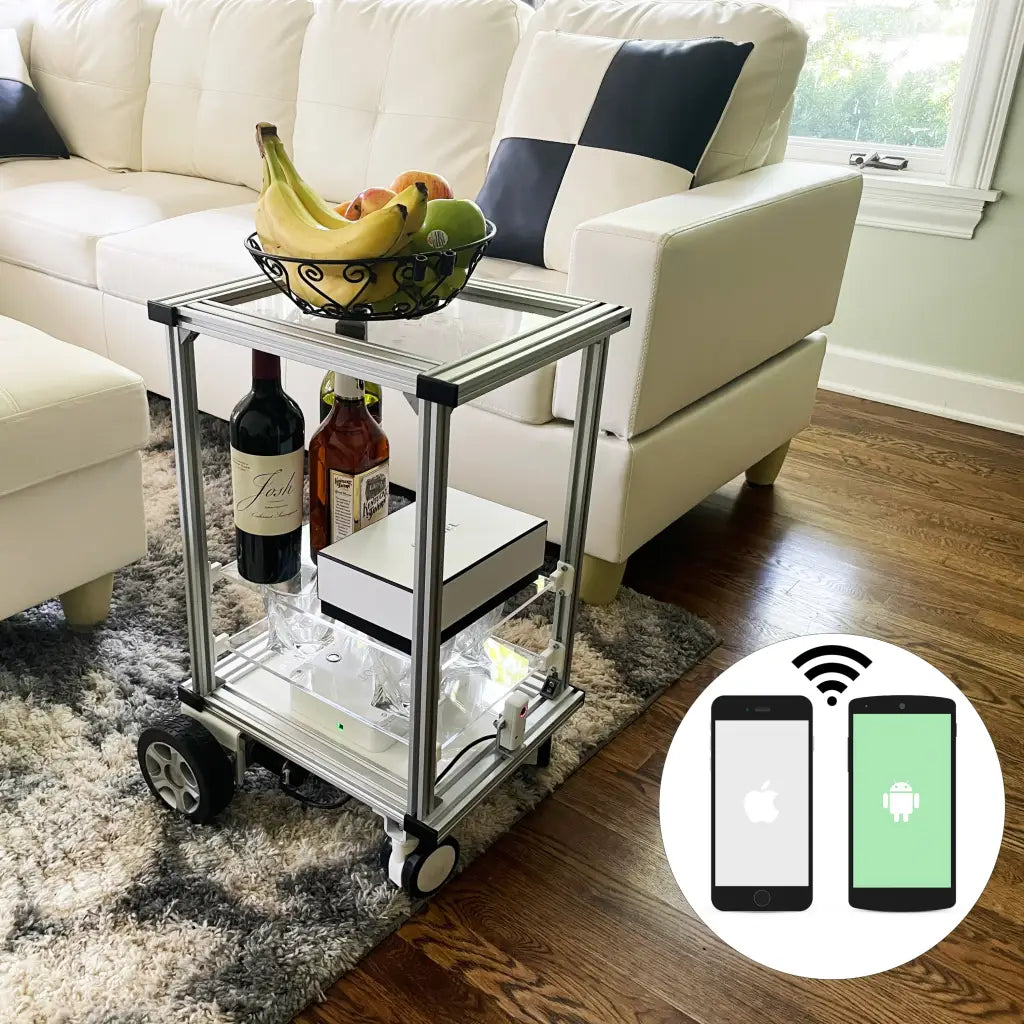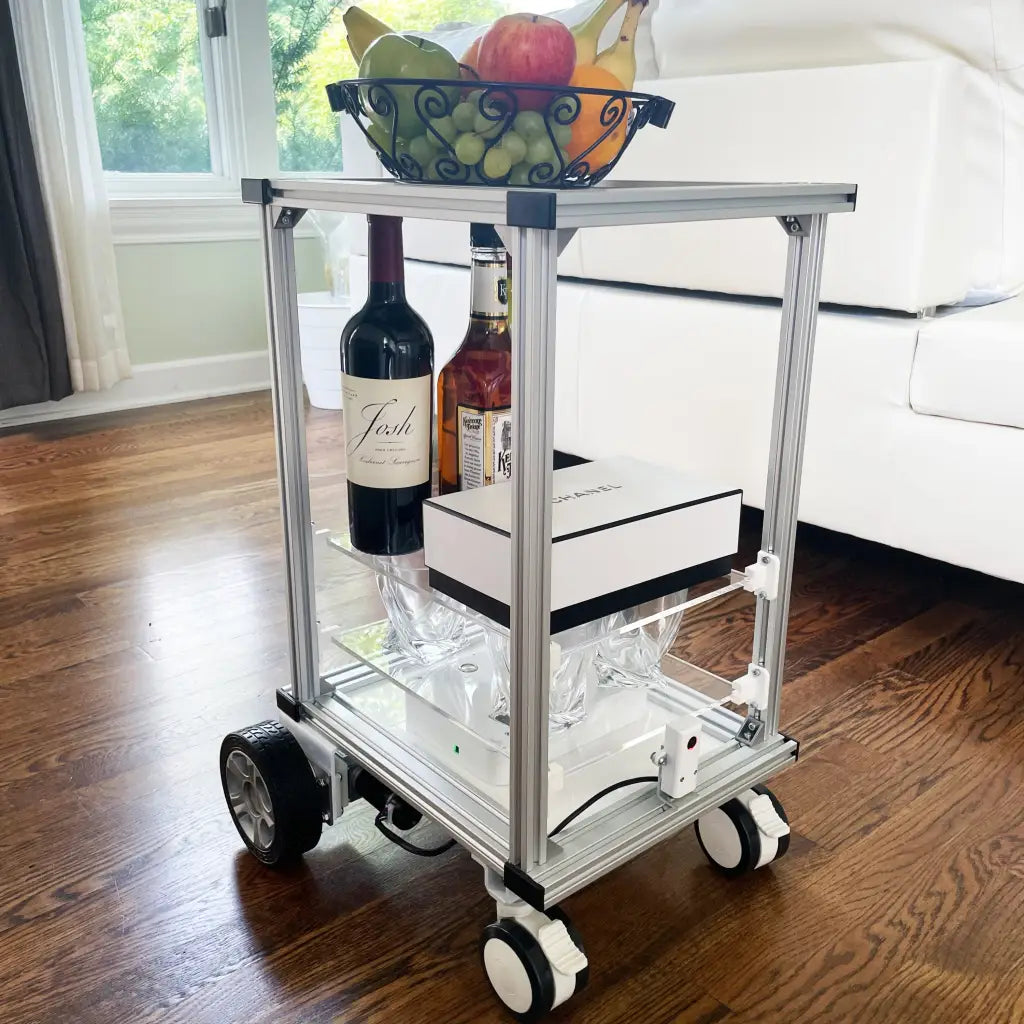 Zii ROBOT
ZiiROBOT C1-Smart Home Serving Cart for Automatic Food and Drink Delivery
Regular price
$399.00 USD
Sale price
$399.00 USD
Regular price
ACTIVE AND STYLISH MOBILE CART: Designed for active lifestyles of young adults to use in office or home. Suitable for seniors who need mobility assistance.

PREMIUM ALUMINUM FRAME: High quality aluminum frame makes the cart sturdy, durable and stylish. Two motorized active wheels and a control box enable robotic motion of the cart.

WIRELESS MODULE WITH A FISHEYE CAMERA: Furnished with a wireless module which contains a fisheye camera (160 degree field of view). The module streams real-time video to your smartphone while transmitting control signals to the Cart based on seen environments.

FREE APP FOR WIFI CONTROL USING SMARTPHONES: Comes with a free mobile App that supports both Android and IOS smartphones, displaying both video and virtual joystick to control the Cart.

REMOTE AND NO-CONTACT DELIVERY: WIFI linkage reaches up to 150 feet for remote and no-contact delivery.
Dimension: L 15'' (380 mm) X W 11.8'' (300 mm) X H 23.6'' (600 mm)
Battery: Lithium-ion 2500 mah
Weight: 18.8 lb
Control the robotic table with your smart phone.